For a 4:13 minutes introduction to these concepts see
https://www.youtube.com/watch?v=rc3da3-znK4
.
According to the
Principle of Original Horizontality
, sediments are deposited horizontally. After they have been transformed into rock, strata may become tilted or folded by various tectonic movements. However, this principle basically states that "
tilted or folded layers used to be flat
".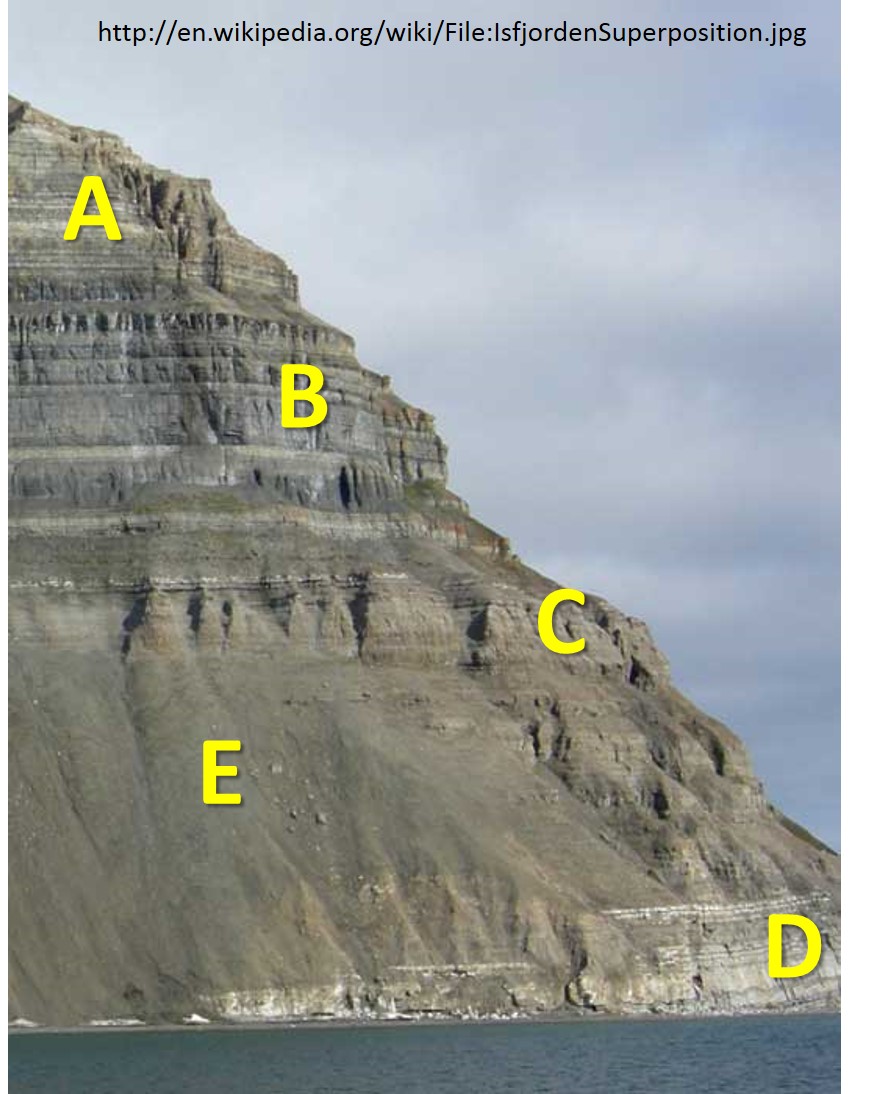 The
Principle of Superposition
states that in layered strata (sedimentary rocks or lava flows), the oldest layer will be at the bottom of the exposed strata and the youngest at the top. Effectively
"what's on top is youngest"
. Although this might appear to be somewhat obvious it is important to remember that this principle was being introduced to a world that believed that everything around us had been created over a period of days. To suggest that a vast pile of strata had not simply been called into existence but had
developed over a very long period of time
was a new paradigm.
So ... which rocks were deposited first?