Specimen 48
Run the video - or click pause and click-drag on the progress bar to manually move forwards or backwards.
Zoomable figure below has the correct scale to measure features.
---
Specimen 48 zoomable view of the top.
Point and click within the figure. Controls appear when your mouse is over the figure.
The little ruler button ("Begin measure") allows calibrated measuring with mouse clicks. Click ruler button a second time to turn it off. Also, short help is given by clicking the "?" button.
---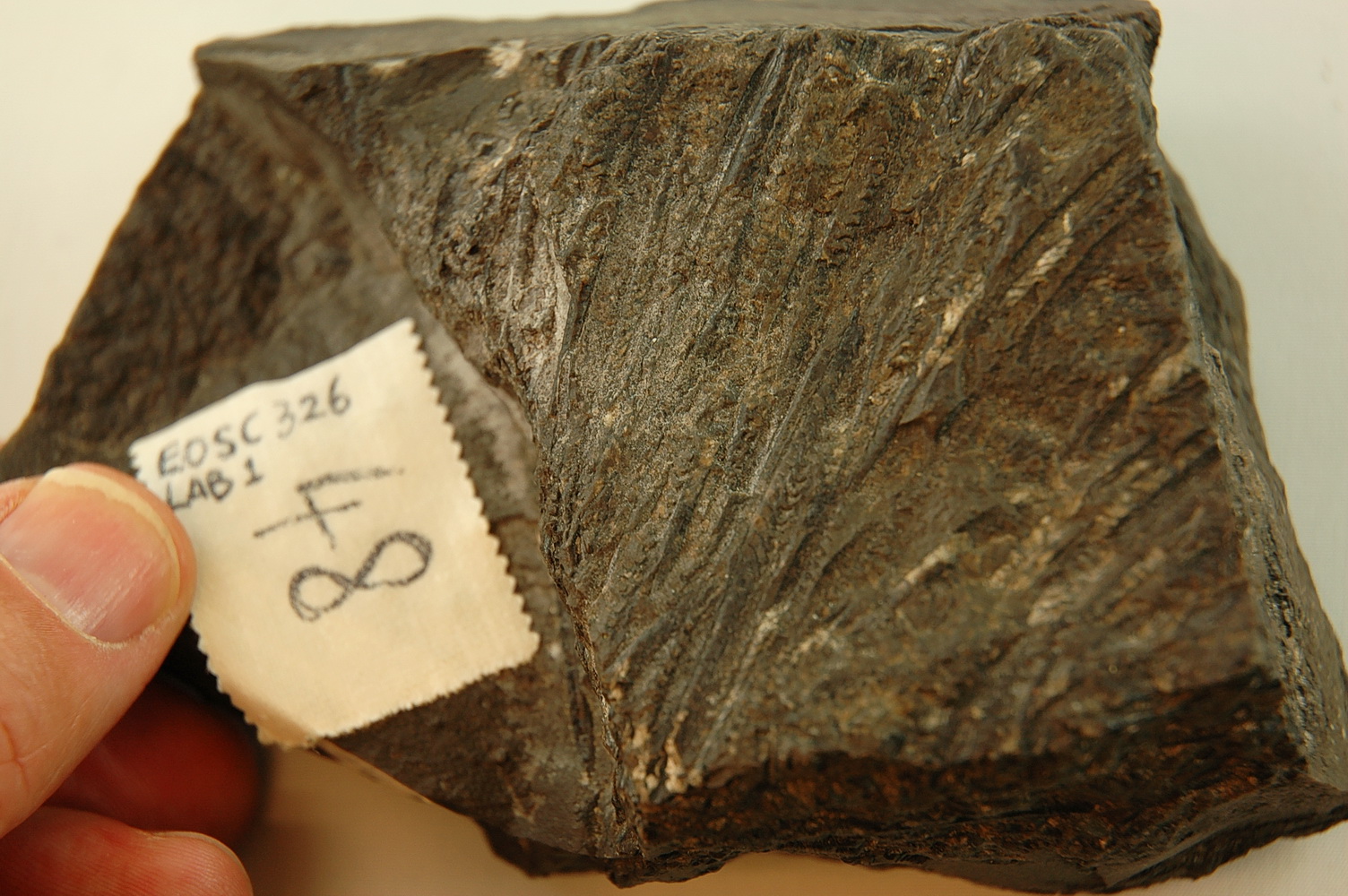 Specimen 48 still photos. For larger versions of each, right-click to "view image", then use "back" button to return.
---
Photo generated using focus stacking. Click for a larger version ("back" button returns).

---
Eleven second 3D video of this sample generated using the focus stacking program Helicon.
Done.
---
Hints for this specimen:
There are many many animals preserved in this sample.
---
EOSC 326 Graptolite - Trilobite lab activity
by
S.Sutherland, F.Jones, L.Longridge
.
Licensed under a
Creative Commons Attribution-NonCommercial-ShareAlike 4.0 International License
.