Annual EATS and Undergraduate Instructor of the Year Awards
Image:
At the annual Welcome Back BBQ, our department recognized the dedication and hard work of deserving administrative staff. This year's recipients of the Excellence in Administrative and Technical Services Awards are Alicia Warkentin, Undergraduate Program Coordinator, and Charles Krzysik, Computer Staff System Analyst.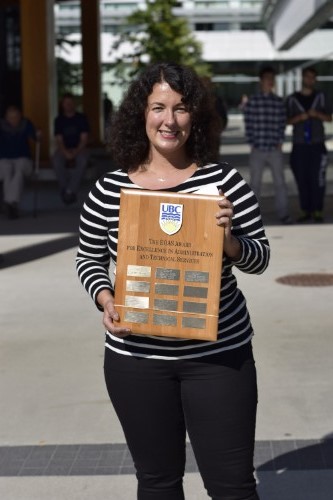 Alicia Warkentin
Alicia is known to almost everyone in the Department as the ever cheerful and helpful person at the front desk of our main office.  Over the past year, without training, she stepped into the role of Undergraduate Program Coordinator where she performed admirably. As her nominator expressed it, " Alicia has always embraced changes and transformed them into opportunities".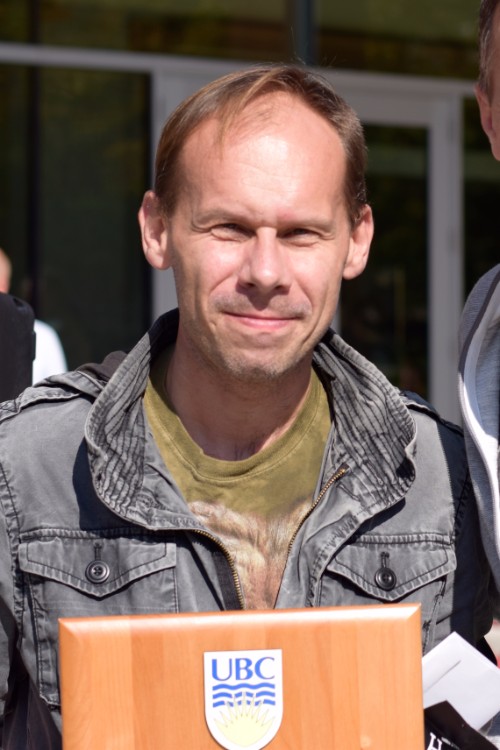 Charles Krzysik
Charles is a member of the EOAS IT group responsible for maintaining our servers, ensuring security, and modernizing our administrative office support. Over the past year, Charles helped many of our research groups move to secure cloud servers to help automate the sharing of data with collaborators. As one of his numerous nominators said, "I cannot count the number of hours and days of work saved by Charles's help over the past year".
Additionally, the department recognized excellence in teaching through the Undergraduate Instructor of the Year Award. This year's recipients are Brett Gilley and Mark Jellinek.
Brett Gilley
Brett is an instructor is known through the department for championing for his progressive approaches to undergraduate education. Students in Brett's courses, EOSC 110 The Solid Earth: A Dynamic Planet and EOSC 114 The Catastrohpic Earth: Natural Disasters appreciate his humor, energy, and care. As one of his EOSC 114 students put it, "Brett is always super enthusiastic and is genuine about what he teaches. He shows interest and true passion about his courses. Brett's positive attitude makes a difference."
Mark Jellinek
Students praised Mark Jellinek's in his instruction of both of EOSC 212 Topics in the Earth and Planetary Sciences and EOSC 453 Physics of the Earth and Other Planets. His frequent use of discussion and challenging level of material inspired students to rise to the occasion. As one student writes on EOSC 453 "Mark was an incredible professor and the style of this class was unlike any other university course that I have taken thus far. He also amazingly somehow brought a class of 55 students that previously did not know each other very well or at all very close."