Sarah Bean Sherman awarded UBC President's Staff Award for Advancing Diversity and Inclusion
Congratulations to our very own Sarah Bean Sherman for winning the 2019 President's Staff Award for Advancing Diversity and Inclusion. 
Sarah Bean Sherman is a strong advocate for inclusive teaching practices at UBC.
In her work with EOAS and Skylight, as well as her involvement in CTLT and the wider campus teaching and learning community, Bean applies an equity lens to everything she does and champions inclusion for all faculty, staff and students.
Through her daily interactions and teaching practice, Bean builds respectful and inclusive environments. In meetings and in the classroom, Bean ensures that all voices are heard and makes space for everyone to contribute. She pays close attention to the ways in which social structures and systems of power often encourage unbalanced input, particularly when it comes to decision-making. When Bean notices that someone is not being heard or even invited to contribute, she is quick to facilitate and encourage them.
In her capacity as EOAS Science Education Specialist, Bean not only helps faculty integrate inclusive practices in their work, but also increases their capacity to adopt these attitudes and practices. By creating environments that facilitate honest and open conversations, Bean is changing the landscape of how faculty think about equity, diversity and inclusion in their teaching practices, and how it impacts students as they actively engage in academic life at UBC.
Source: http://focusonpeople.ubc.ca/2019/08/26/2019-presidents-awards-for-staff-recipients/#Sherman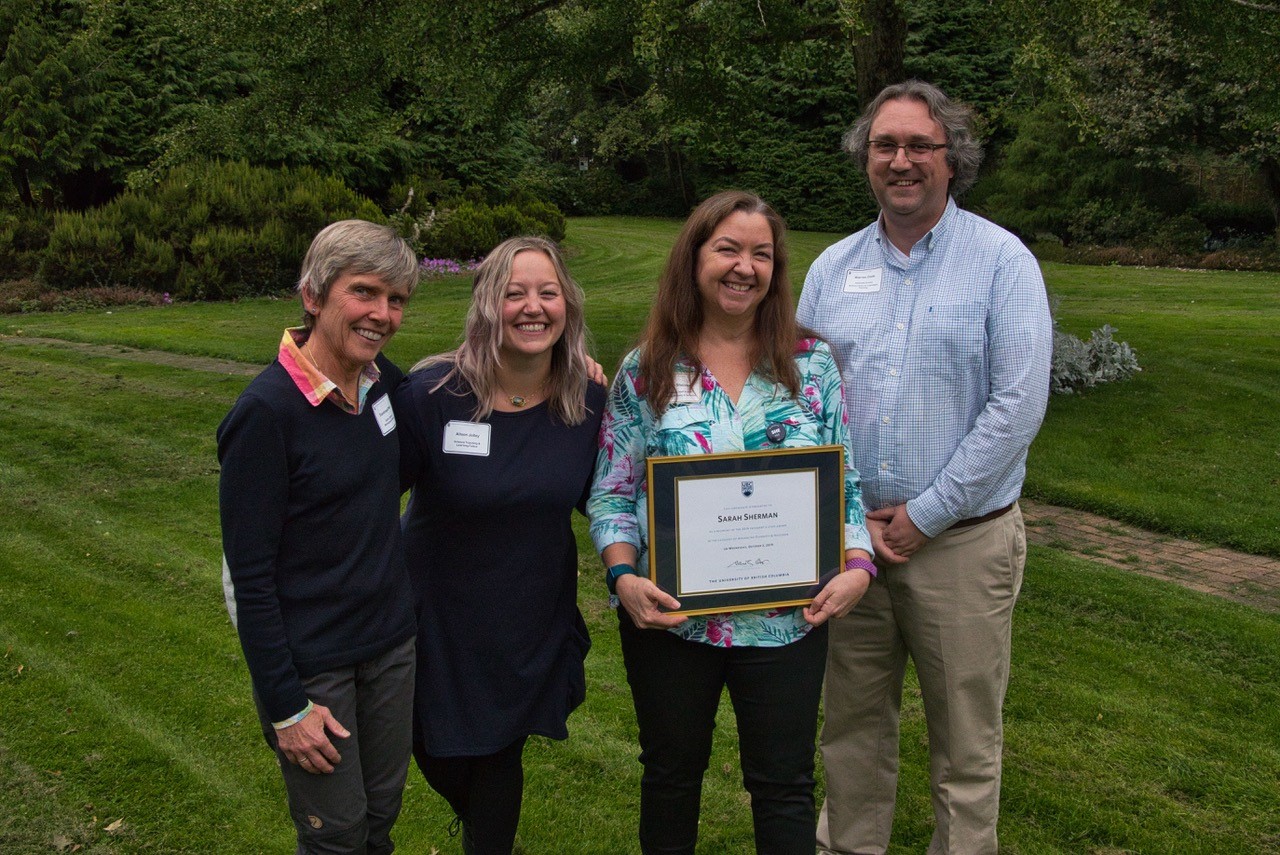 The nomination team with the awardee (left to right) : Dominique Weis, Alison Jolley (AJ), Bean Sherman and Warren Code
Photo credit: Dominique Weis