EOAS develops the Earth & Environmental Sciences BSc for University of Central Asia
Francis Jones, Lecturer (geophysics and geoscience education)
In June 2021, the first cohort of Earth and Environmental Sciences students graduated at the Khorog, Tajikistan campus of the brand new University of Central Asia (UCA). See a description of this historic celebration including links to recorded speeches, and a photo gallery of the event.
 
Why is this graduation in far-away Tajikistan so meaningful?
UCA is an incredible, ambitious academic development project initiated in 2000 in three adjacent Central Asian nations. It is led by the Aga Khan Development Network and involves over 75 international partnerships, including UBC. UCA's mission is to promote social and economic development in Central Asian mountain communities by offering an internationally recognized standard of higher education while enabling the peoples of the region to preserve their rich cultural and environmental heritage as assets for the future.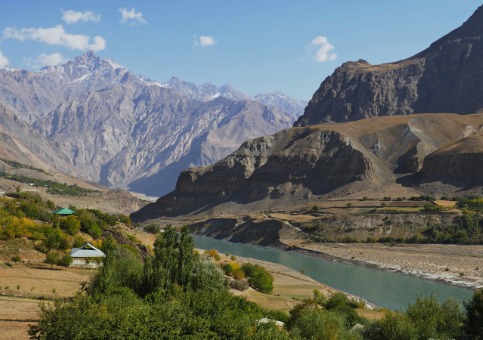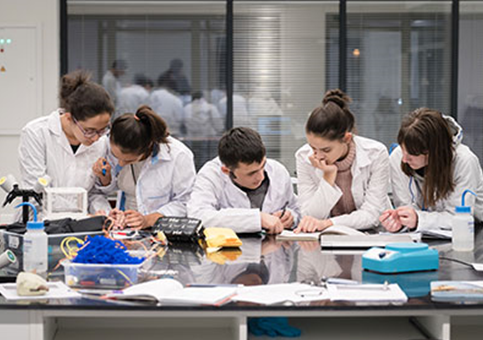 Tajikistan's Pamir Mountains and students practice geoscience lab skills (photo: Francis Jones)
What's the EOAS connection?
UCA came to EOAS to propose this partnership, we prepared the plan and budget, and then the team was hired, including UBC scientists and educational experts from EOAS, Geography, Physics, Chemistry, and Ecology. We are proud to have prepared all 22 core courses for this degree program. A project blog was kept while work progressed, and a presentation for International Mountain Day summarizes our goals and outcomes. The UBC Vice-Provost International also has a picture story entitled "From the ground up: helping build a new university's undergrad program in Central Asia".
In EOAS we worked with colleagues across disciplines and around the world to build courses for this mixed geography/geoscience BSc degree that are contextualized for mountainous Central Asia. Modern pedagogies were incorporated as UCA faculty all teach using evidence-based best practices. Therefore, we at UBC, and especially in EOAS, were particularly well-placed to contribute our experience in geoscience teaching, learning and educational development.
This remarkable project was a uniquely rewarding opportunity to learn about, and contribute towards the growth of higher education in mountainous Central Asia. So - congratulations to the first Earth and environmental scientists to graduate from the University of Central Asia! And thank you to all in EOAS, Geography, and beyond who contributed time, expertise and resources.
Watch the video to learn about the Earth and Environmental Sciences B.Sc. degree at UCA: