Earth Science Experiential and Indigenous Learning (EaSEIL): Reimagining, developing, and transforming field-based experiential learning opportunities for students
On April 11, the Earth Science Experiential and Indigenous Learning (EaSEIL) project held a hybrid Welcome and Orientation event for participants across departments and units within UBC. The event saw a highly engaged group of 25 individuals representing a diverse range of perspectives and prior experiences. Faculty members from the Departments of EOAS, Geography, Botany, and the Faculty of Forestry; representatives from UBC partner offices (CTLT Indigenous Initiatives; Office of Research Services UBC-O; Indigenous Research Support Initiative; and the Centre for Community Engaged Learning); and students joined EaSEILs leadership team at the event.
EaSEIL uses a "community of practice" model to reframe and transform teaching and practice around field-based experiential learning. The main feature of the Welcome and Orientation event was the launch of EaSEIL's Community of Practice (CoP-A), which is "a professional learning experience where faculty, students and support offices contribute their expertise while enhancing their perspectives and teaching practice of field-based experiential opportunities. CoP-A's work is anchored in collaborations amongst members as well as in individual and collective reflection about field-based learning across contexts", said Silvia Mazabel, Lead Facilitator of CoP-A. Driven by CoP-A members' individual goals for enhancing the learning experience of students in field-based courses, our partnership seeks to:
Respectfully integrate Indigenous perspectives into course content,
Increase accessibility and inclusion in field-based learning experiences, 
and integrate interdisciplinary and systems thinking approaches into field-based activities.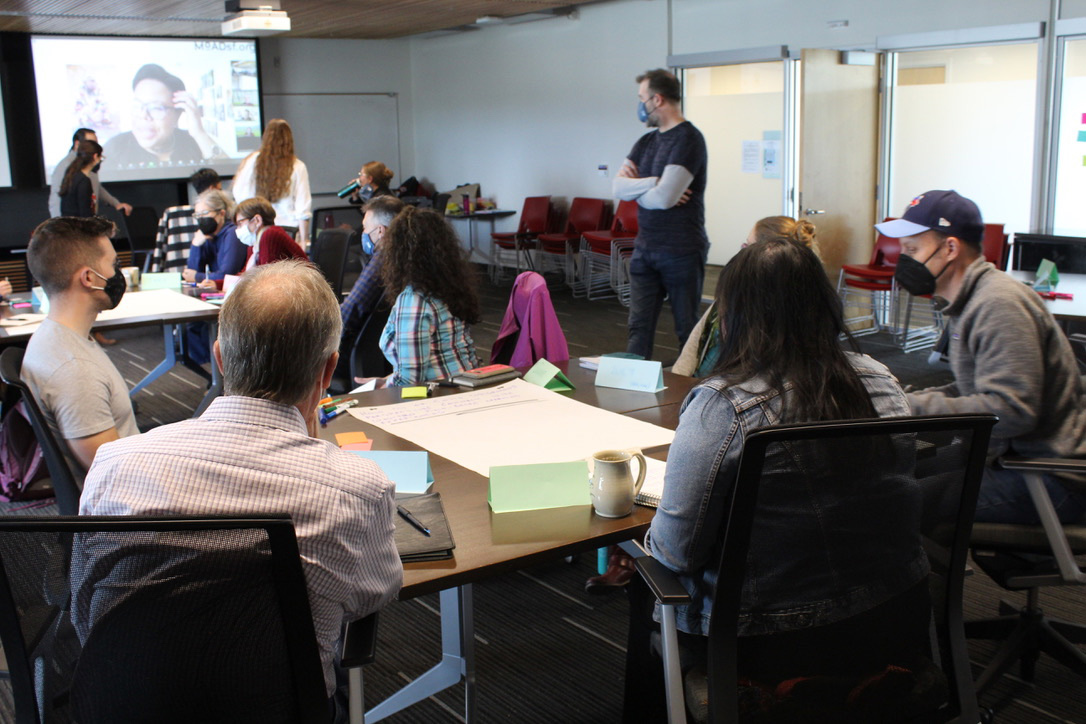 Photo: Daniel Gowryluk
This project brings together instructors' disciplinary, teaching and contextual expertise, students' perspectives on field-based courses, and knowledge/resources offered by UBC support offices. EOAS Department Head, Philippe Tortell, attended the event and commented: "We have a special opportunity to exchange knowledge and experience about field-based-learning courses across Earth science disciplines, while also integrating indigenous perspectives into our educational programs."
During the event, attendees had an opportunity to begin a conversation about various topics related to field-based learning. For example, they shared their perspectives about the role of virtual and augmented reality technologies in field-based learning opportunities, the connection between indigenous perspectives with western field-based learning experiences, and key learning objectives unique to field-based learning experiences. Although the activity was short, it was very productive!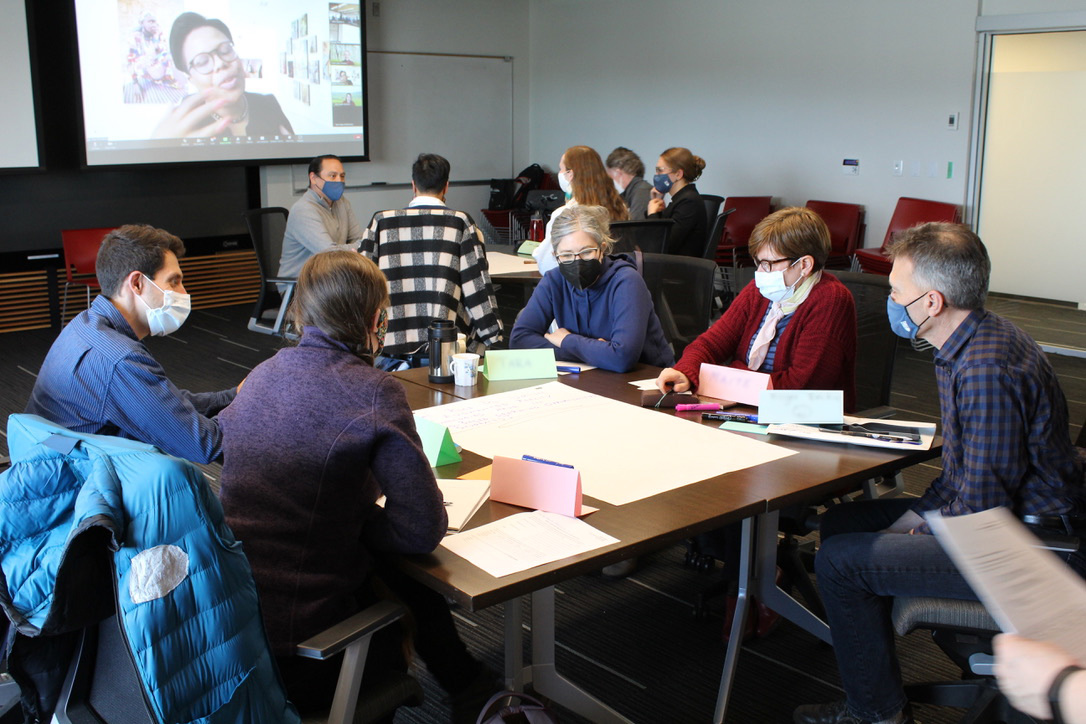 Photos: Daniel Gowryluk
EaSEIL is funded by UBC Teaching and Learning Enhancement Fund and led by Laura Lukes (Project lead & manager, research and evaluation), Shandin Pete (Project co-lead, place-based Indigenous communities' partnerships), Silvia Mazabel (Lead Facilitator of Community of Practice, research and evaluation), Bean Sherman (Lead of Students as Partners and student community of practice), and Brett Gilley (Inclusion and accessibility).