New Publication: The unprecedented Pacific Northwest heatwave of June 2021
Those of us in Vancouver two summers will vividly remember the heatwave that peaked in late June 2021 when the city experienced the hottest temperatures on record. Following the aftermath of the heatwave, which included catastrophic wildfires, rapid glacier melt and resulting flooding, crop failure, and mass marine life death, a group of interdisciplinary researchers from the Dept. of Earth Oceans and Atmospheric Sciences came together to analyze the conditions that created the heatwave and its consequences. This week their findings were published in Nature Communications and currently featured as Editors' Highlights for the Top 50 Climate Change Impacts articles recently published.
The article, 'The unprecedented Pacific Northwest heatwave of June 2021' outlines the atmospheric conditions which led up to the heatwave event. Their work evaluates the power of weather models to predict such extreme weather events and summarizes the impacts the heatwave had across several sectors of life in affected areas of British Columbia. The article highlights the importance of understanding the connection between climate change and the frequency of such extreme weather events. The authors encourage applying the lessons learned during the recent heatwave to increase preparedness and reduce vulnerability to future such events.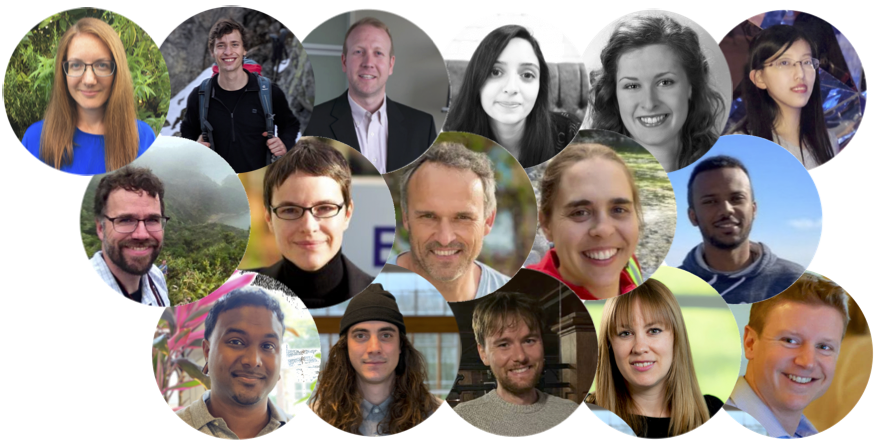 Dr. Rachel White and all co-authors behind the paper
This collaborative study was born out of a seminar organized by the study's lead author, EOAS assistant professor Rachel White. Seminar participants had so many thoughtful questions, the group decided to pool their expertise across various fields to answer their questions and summarize their findings, resulting in the recent publication coauthored by a number of faculty and graduate students across the department.
Watch our interview with Dr. White: