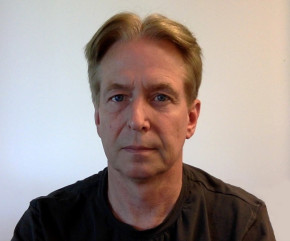 Peter Winterburn
Industrial Research Chair
NSERC/AcmeLabs/Bureau Veritas Minerals IRC in Exploration Geochemistry
The Research Chair is developed around the overall theme of the Development of 3-D models of the principle factors implicit in the formation, dispersion and preservation of geochemical inorganic, organic and biological anomalies in transported overburden and the development of exploration methodologies for their detection. The research is being developed with the concept of understanding the source; release of trace elements or compounds from the source; transportation of those components through the overburden and the processes controlling these pathways; subsequent capture and preservation of the anomalous signal at the surface; potential mechanisms for generation of responses at the surface cognisant of mineralisation but without requiring the physical movement of organic or inorganic material to the surface. The research is aimed at developing robust models for the generation of anomalous responces and discrimination from false anomalies that can be applied to exploration Geochemistry with the development of applicable, practical, robust and cost effective methodologies.
Mineralogical Association and Speciation of Chemical Elements in Near Surface Soils over Exotic Overburden and their Extraction by Partial Digests. The physical mode of occurrence, form and speciation of commodity and pathfinder elements in exotic soils above concealed mineralisation. Chemical, physical and biological controls on their generation and preservation. Development of target specific reagents to extract anomalous components and maximise their contrast against background.
Generation of Complex Hydrocarbon Signatures in the Near Surface Environment over Mineralisation.Identification of the physiochemical and biological features responsible for the generation of complex hydrocarbons in relationship to changing geological environments concealed by exotic cover. Discrimination of anomalous features related to purely lithological non-economic changes from those related to economic sulphide or non-sulphide associations.
Physical Process of Element Transportation through the Overburden. Evaluation of potential mechanisms and processes by which anomalous element signatures are generated at the surface of exotic overburden as a consequence of the presence of mineralisation at depth. Influence of Redox and Spontaneous Potential fields; microbiological involvement, Observational and experimental evaluation.
Ph.D. University of Edinburgh, Scotland
B.Sc. University of Aston, Birmingham, England.
P.Geo. (APEGBC)
Fellow of the Association of Applied Geochemists (Councillor 2013-2016)
Member: European Union of Geochemistry (EUG)
Member: Society of Economic Geologists (SEG)
Exploration Geochemistry Initiative (NSERC / ACMELabs / Bureau Veritas)
Bianca Phillips (M.Sc. Candidate - Sept 2017) - Molecular Biology as a Mineral Exploration Tool
Ryan Shaw (M.Sc. Candidate - Sept 2017) - Partial Extraction Geochemisty
Pearce Luck (M.Sc. Candidate - Sept 2017) - Organic Geochemistry in Mineral Exploration
Andrew Wickham (M.Sc. Candidate - Sept 2017) - Lithogeochemistry and Till Chemistry as Tools to Discover Concealed Kimberlites.
Completed
Shane Rich (M.Sc. August 2016) Geochemical Mapping of Porphyry Deposits and Associated Alteration Through Transported Overburden.
Erika Cayer (M.Sc. October 2017) The Development of Surface Geochemical Technologies for the Detection of Kimberlites Concealed by Glacial Drift in the Northwest Territories, Canada.
Matthew Bodner (M.Sc. December 2017) Modeling surface Geochemical Responses in Transported Overburden Above a VMS Deposit. 
Exploration Geochemistry Initiative (Mitacs Globalink Research Internships) 
Ana Christina Lopez Lopez (B.Sc. Candidate - Universidad de Guanajuato, June 2015-Sept 2015). Geochemical Variations of physicochemical, organic and inorganic chemistry at the detailed sampling scale.
CMIC Footprints Project:
Rachel Chouinard (M.Sc. Candidate, Commenced: June 2015) Surface Geochemical Footprint of Buried Mineralization at the Highland Valley Copper Deposit, BC.
Discovery Tools for Buried Copper Deposits in the Atacama Desert
Alexandra Brown (M.Sc. Candidate, Commenced: June 2015) Geochemical tools for the discovery of porphyry and related Mineralisation in the Atacama Desert, Chile.