EOS Science Education Initiative
Earlier Project Menu
Description and general project goal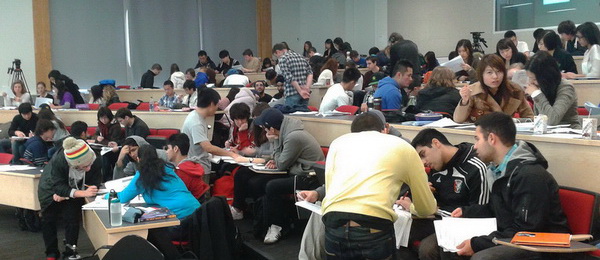 The EOS Science Education Initiative (EOS-SEI) was a 7 year departmental initiative carried out between 2007 and 2014 under the auspices of UBC's Carl Wieman Science Education Initiative ( CWSEI ). The aim was to increase the effectiveness of post-secondary science education for all undergraduate students taking courses offered by our Department. Specific intentions:
Faculty will increase their understanding about learning and their expertise at teaching;
Proven pedagogic strategies will be incorporated into our courses;
Teaching and administration of our undergarduate programs and courses will become more data-driven and evidence-based;
All changes & innovations will become a permanent part of the Department's commitment to excellence in teaching;
Where relevant and when possible, results of innovations will be disseminated in a scholarly manner.
Progress summaries and other information
---
From the proposal of Dec 1, 2006, goals were summarized in two parts as follows. (PDF of the proposal.)
1) To promote student achievement of the following learning outcomes:
Develop skills for making reasoned judgments based on scientific evidence and organized knowledge.
Enhance the ability to transfer knowledge, skills and concepts to new situations or contexts, for professional, academic, or general societal purposes.
Develop the ability to assess and remedy one's own understanding.
Achieve an appropriate balance between breadth and depth of knowledge, in order to recognize and express linkages among systems and concepts.
Explore the interacting frameworks of economic development and environmental stewardship in the richly multi-disciplinary context of earth, ocean, and atmospheric sciences.
2) As a department, we will expand and coordinate our efforts in the following areas:
Increase teaching effectiveness and efficiency in our undergraduate courses and programs.
Raise university-wide levels of scientific literacy and global awareness.
Emphasize contemporary thought and new directions in science and science education.
Enable, facilitate, and support faculty and TAs to follow best practices for achieving departmental teaching and learning goals while retaining ownership of their courses.