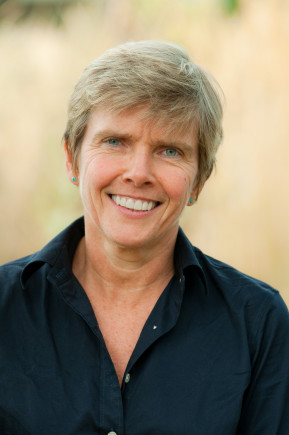 Dominique Weis
Professor
Canada Research Chair in the Geochemistry of the Earth's Mantle
Not accepting students
faculty
Distribution of elements and isotopes in Earth systems with emphasis on the use abundances and isotopic ratios in defining the source and evolution of igneous rocks, the interaction between different reservoirs (mantle, crust and atmosphere) and the role of tectonic settings.
Geochemical constraints on mantle plume dynamics and structure.
Time integrated studies of volcanic stratigraphic series on the Kerguelen and Hawaiian Archipelago and of submarine Hawaiian volcanoes.
High-precision isotope stratigraphy (Pb & Hf by MC-ICP-MS, Sr & Nd by TIMS) of the Hawaiian Scientific Deep Hole (HSDP), other Hawaiian sections and rejuvenated volcanism.
Large-igneous provinces:
- Kerguelen Plateau - Broken Ridge, Ninetyeast Ridge. Role of the Kerguelen Plume.
- Wrangellia flood basalt province (Vancouver Island, Yukon & Alaska) 
Arc Volcanism.
Evolution of magmatism at the end of an arc: Northern Cascade Arc and Cordilleran Volcanic Province.
Determining magma sources in the High Cascades.
Environmental applications.
Isotopic tracing of the Fraser River (Sr, Nd, Hf and Pb isotopic studies).
Pb isotopic study of particles collected around the English Channel area: determination of the Pb sources and modelling of the anthropogenic vs. natural sources. 
Historic Pb pollution in the Vancouver area; systematic study of Stanley Park trees, Fraser River sediments and other time records.
Source(s) of the high Cd in BC oysters.
Iron isotope fractionation within atmospheric aerosols: tracing of pollutants vs. natural sources.
Si isotope distribution in seawater.
Analytical applications.
Systematic isotopic (Sr, Nd, Pb & Hf) and geochemical characterization of USGS reference materials.
Application of heavy/non-traditional stable isotopes: Mo, Cu, Zn.
Experimental laboratory studies of isotope partitioning between phases.
See also:
- NSERC Collaborative Research and Training Experience (CREATE) program: MAGNET: Multidisciplinary Applied Geochemistry Network: http://www.magnet.eos.ubc.ca/
- And August 2012, International Innovation, Taking up the Mantle, p116-119.
Licence, 1979, Université Libre de Bruxelles, Belgium
Ph.D., 1982, ULB
Master in Environmental Sciences, 1983, ULB
Post-doctoral fellow in Paris VII, France and CalTech, USA
Agrégation Enseignement Supérieur - Geochemistry, 1992, ULB
Directeur de Recherches, FNRS
UBC Professor, 2002-
Awards.
Scugog Lecturer, Western             2017
Canada Research Chair Tier I             2002, 2009, 2016
Fellow of the Royal Society of Canada             2016
Blaustein Fellowship, Stanford University              2016
Médaille André Dumont            2015
2011 Geochemical Fellow.
American Geophysical Union Fellow: 2010:"For the elegance, precision and impact of her geochemical studies of the Earth, from Large Igneous Provinces to the Environment".
Daly Lecture: Fall AGU 2010: Geochemical Insights into Mantle Geodynamics and Plume Structure.
2010-12: ECORD Distinguished Lecturer: What do we know about mantle plumes and what more can we learn by IODP drilling.
UBC Killam Research Fellowship: 2009.
UBC Faculty of Science Award for Research: 2003.
Visiting Fellow, Carnegie Institution of Washington: 1999-present.
Alumni Award: National award to a young scientist, Francqui Foundation, Belgium, 1991.
PDF Grant FNRS (1983-1984).
PhD Grant FNRS (1979-1982).
Special Prize of the Belgian Government (1975).
Research Staff
Research Assistant/Technician (PCIGR)
PCIGR Research Technician
PCIGR CFI Project Manager
Research Assistant – Technician (PCIGR)
Reagent Production Assistant
Research Team / Students:
Ph.D. Students
Kate Smith (start Sept 2017)
Nicole Williamson (start Jan 2015)
Nichole Moerhuis (start Jan 2015)
Rhylan McMillan (start Sept 2014)
Evelyn Frères (start Sept 2014)
Anaïs Fourny (start Jan 2012)
Genna Patton (start Sept 2011)
Lauren Harrison (start Sept 2011)
Marina Martindale (start Sept 2011)
M.Sc. Students
June Cho (start Sept 2016)
Catherine Armstrong (start Sept 2014)
Honors Students/Undergraduate Trainees
Holly Pelletier (2017-18)
Rhys O'Connor (2017)
Dee Esposito (2014-15)
Nicole March (2013-14)
MAGNET Trainees
Elliott Skierszkan (U. Mayer)
Research Team / Students (past)
Post-doctoral Fellows (past)
Bruno Kieffer (2002-2004)
Wilma Pretorius (2003-2006)
Francois Nauret (2005-2006)
Andrew Greene, University of Hawaii (2009-2010)
Alyssa Shiel (2010-2011)
Elspeth Barnes (2010-2011)
Ines Nobre-Silva (2011)
Marion Carpentier (2009-2011)
Emily Mullen (2011-2015)
Jean-Thomas Cornelis (2011-2012)
Nicolas Estrade (2013-2015)
Anthony Hildenbrand, Visiting Scientist (summer 2008, 2010)
Graduate Students (past) 
University of British Columbia 
Ph.D. Students 
Ines Nobre Silva (May 2004 - April 2011)
Elspeth Barnes (Sept 2003 - July 2010)
Alyssa Shiel (Sept 2003 - July 2010)
Caroline-Emmanuelle Morisset (Sept 2003 - July 2008)
Andrew Greene (Jan 2004 - June 2008)
M.Sc. Students
Tom Ver Hoeve (Sept 2013 - Dec 2016)
Mariko Ikehata (Jan 2011 - Dec 2013)
Trent Dell Oro (June 2010 - Sept 2012)
Lisa Swinnard (co-advisor, University of Hawai'i - May 2008)
Diane Hanano (Jan 2005 - June 2008)
Rob Mackie (Sept 2003 - April 2006)
Heidi Annell (Jan 2003 - April 2005)
Université Libre de Bruxelles
Ph.D. Students
Nadine Mattielli, 1996
Xiaoqi Zhou, 1996
Bruno Kieffer, 2002
Sonia Doucet, 2002
Stephanie Ingle, 2003 
Exchange Students, Internships
Elisa Dietrich-Sainsaulieu (Sept 2004 - July 2005)
Aurore Ponvienne (August 2006 - July 2007)
Maia Kuga (May - August 2008)
Olivier Ménard (June - August 2010)
Charlie Beard (2011-2012)
Honors Students, B.Sc.H. (past, UBC)
Diane Hanano (2003-2004)
Gwen Williams (2003-2004)
Lorraine Tam (2004-2005)
Lisa Swinnard (2005-2006)
Dave Semeniuk  (2005-2006)
Selina Wu (2005-2006)
Samantha Dyck (2006-2007)
Tessa Loftus, exchange student (2010-2011)
Sri Budhi Utami (2012-13)
Undergraduate fellowships
Abe Torchinsky (2010-2011)
Gary Schudel (Summer 2012)
Sri Budhi Utami (Summer 2013)
Nicole Marsh (Summer 2014)
PCIGR Researchers and Staff (past, UBC)
Bert Mueller, Research Technician (2002-2008)
Jane Barling, Research Associate (2002-2012)
Lyan Xing, Research Associate (2012-2015)
Submitted
2017
2016
2015
2014
2013
2012
2011
2010
2009
2008
2007
2006
2005
2004
2003
2002
2001
2000
1999
1998
1997
1996
1995
1994
1993
1991
1990
1989
1987
1986
1985
1984
1983
1982
1980