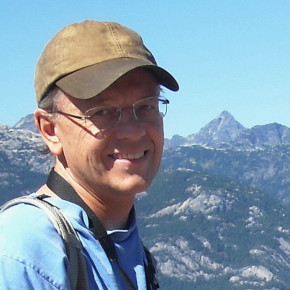 Francis Jones
Science Teaching and Learning Fellow
- Improving face to face and DE courses, curriculum and instructional practices using proven pedagogies; http://blogs.ubc.ca/eoassei/.
- Curriculum development at UBC for University of Central Asia; https://blogs.ubc.ca/eescourses/.
- Developing interactive open-source resources and activities for learning and exploring the geosciences online.
- Measuring geoscience learning and scientific thinking in undergraduate courses.
- Using EOAS courses to increase science literacy among non-science students.
- Transfer technology from geophysics research into industry practice.
2016 - Present: Project coordinator, the UBC - UCA partnership in curriculum and course development for Earth and Environmental Sciences, University of Central Asia. See also the EEScourses blog.
2014 - Present: Science Education Specialist, f2f and DE education development projects and support, primarily on grant-based funding. See also EOAS-SEI.
 
Past:
- 2007-2014: Science Teaching & Learning Fellow, EOS-SEI and  CWSEI.
- 1996-2007: Lecturer in geophysics & research scientist / outreach coordinator with the UBC-GIF, Dep't of Earth and Ocean Sciences, UBC.
- 1990-1996: Consultant and instrumentation development; environmental, engineering and mineral exploration geophysics.
- 1988-1990: Geophysical instrumentation development engineer (multichannel full waveform DC/IP receiver), White Geophysical Ltd.
- 1983-1987: M.Sc. student, UBC Dep't of Geophysics and Astronomy, in glaciology and instrumentation.
- 1981-1983: Oil and gas well-logging engineer, Computalog Gearhart Ltd., Calgary, Alta.
- 1978-1981: Electrical engineering student, including ~18mths experience in electronics testing and QC.
 
Qualifications:
- UBC Faculty Certificate on Teaching and Learning in Higher Education (2002).
- P.Eng, registered professional engineer in British Columbia.
- M.Sc., (Geophysics and Glaciology)1987University of British Columbia.
- B.Eng., (Electrical) 1980, McGill University, Montreal, Quebec, Canada.
 
Other:
- A couple of pages with personal background.
- AGLO (Applied Geophysics Learning Objects); project website.
- IAG (Inversion for Applied Geophysics) learning resource package; See UBC-GIF.