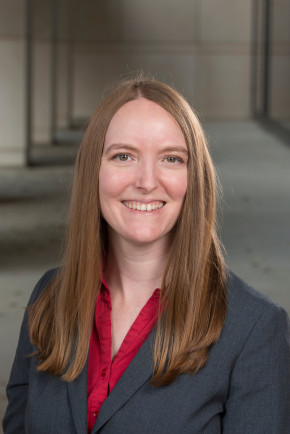 Laura Lukes
Assistant Professor
Accepting students
faculty
Broadly, my research seeks to advance our understanding of how people learn in geoscience contexts in order to design better learning experiences in formal (e.g., courses) and informal settings (e.g., museums), thus strengthening the preparation of the geoscience workforce to solve the complex Earth challenges humans face.
JOIN THE TEAM!  Currently seeking creative and motivated undergraduate and graduate students to join the research team (funded research and course co-development opportunities available).  Self-directed/Honors/Independent study projects for course credit also an option.  Please email me for details. Prospective graduate students (PhD and MSc) are kindly asked to complete this degree program interest form.
CURRENT PROJECTS
Earth Science Experiential and Indigenous Learning (EaSEIL)
The EaSEIL project aims to create space for collaborative reflection among students, instructors, staff, and community members to reimagine, develop, and transform field-based experiential learning across multiple programs, departments and Faculties at UBC, including geological sciences. The focus of transformation is on three foundational pillars: increased opportunities for interdisciplinary education; the respectful integration of Indigenous Knowledge, histories, and ways of knowing into course content; and an increase in accessibility and inclusion through the development of online field-based learning options. Specifically, EaSEIL will: (1) engage UBC students and faculty in a formalized interdisciplinary community of practice that fosters professional development in these areas, produces common tools, and supports the creation of new/enhanced/expanded opportunities for field-based interdisciplinary experiential learning in courses for hundreds of students each year; and (2) identify and build partnership models/pathways for Indigenous community engagement and the incorporation of Indigenous Knowledge, histories, and ways of knowing into UBC courses.
Developing a toolkit for assessing student understanding of how Indigenous topics intersect with their field of study
This project aims to support Indigenous Strategic Plan (ISP) efforts across UBC Science (and beyond) by developing an assessment toolkit that can be used by instructors or units to determine whether students are reporting a greater understanding of how Indigenous topics intersect with their field of study in Science.
Self-Regulated Learning & Digital Exhibit Design in Museums and Science Centers
How do people manage their geoscience learning in self-initiated learning spaces like museums and science centers?  What motivates them to engage or not engage with Earth-related exhibits and content? Do they think of these as learning spaces?  If so, how do they think about and self-assess their learning in such spaces? What factors influence their choices about learning in these spaces and how can spaces be designed better to promote science learning and motivation to learn more?
Sense of Belonging and Professional Identity Development in Field-Based Geoscience Experiential Learning Settings
Geology "field camp" and other field-based experiential learning experiences are widely considered to be critical student learning experiences and are even required in degree programs for professional geologist licensure.  They are often cited as being transformative experiences in which students become part of the community of geologist practitioners.  But how do student learners perceive these experiences?  What do students report learning in these field experiences?  How do these field experiences influence their sense of belonging in their degree program, their department, and the broader professional geology community?  Do they report a shift in their professional identity as a geologist as a result of participating in these field experiences?