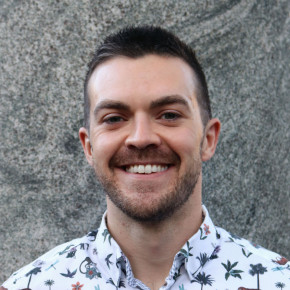 Mitch D'Arcy
Assistant Professor
Accepting students
faculty
Interests
Geomorphology, sedimentary geology, palaeoclimate, geochronology, remote sensing.
Opportunities
I'm looking for graduate students and postdocs. Please get in touch if you're interested in working with me.
Main Research Interests
I'm interested in how climate change affects landscapes, surface processes, and terrestrial sedimentary deposits. Part of my research looks at the sensitivity of surface processes to climate. I like to view surface processes as interlinked components of 'sediment-routing systems', which transfer sediment from erosional sources to depositional sinks. I'm interested in how climate change affects all parts of these systems, from erosional processes (like weathering, landslides and debris flows), to the ways climate signals are transmitted through landscapes and ultimately recorded by terrestrial sediments and landforms (for example moraines, alluvial fans, rivers and basin stratigraphy). At the same time, understanding how terrestrial sediments and landforms record climatic information opens up exciting possibilities to use them for palaeoclimate reconstruction. As such, I'm also interested in creative new ways that we can use landscapes to reconstruct past climate conditions and answer unresolved questions about climate dynamics.
Study Locations and Timescales
Much of my research is concentrated in two main regions, which are southwestern North America and the Central Andes. Both of these areas have experienced pronounced and interesting hydroclimate changes over recent orbital timescales and are excellent settings for studying how surface processes react to climate forcing. I'm researching the way these landscapes responded to very abrupt climate shifts (such as the ~1 kyr Younger Dryas), precessional forcing (~23 kyr), and longer glacial-interglacial cycles (~100 kyr). I'm also involved in projects in other locations, including southern Italy and Crete in the Mediterranean, and longer timescales, such as how river geometry adjusts to climate over ~Myr timescales, and stratigraphy from deeper geological time.
Mountain Catchments and Alluvial Fans
Mountain catchments and alluvial fans are short, simple sediment-routing systems in which sediment is quickly mobilised and deposited. As a result, they have the potential to react sensitively to rapid climate changes. I'm researching (1) the fundamental mechanics of how these simple systems respond to changes in climate, and (2) applied opportunities for reconstructing palaeoclimate from alluvial fans (focusing on their architecture and sedimentology). Catchment-fan systems may have simple geometries, but they can preserve complex climatic signals (such as storm rainfall intensity) and require careful quantitative analysis.
Late Quaternary Geochronology
We cannot link landforms or sediments to past climate changes (or indeed tectonic events, such as landscape uplift or fault linkage) unless we can accurately estimate their ages. I primarily work with cosmogenic-nuclide exposure dating, and in this area I'm working on both conventional applications and developing new methods for interpreting cosmogenic-nuclide data and addressing their biases. At the same time, absolute dating techniques can be time-consuming and expensive, so in parallel I'm developing new tools for relative-dating and correlating the ages of geomorphic surfaces. Examples of these tools include field-based chronometers such as weathering fractures in boulders, and remotely-sensed weathering indices that can be used to estimate the ages of late Quaternary sediments in arid environments.
| | | |
| --- | --- | --- |
| From March 2020 | Assistant Professor | Department of Earth, Ocean and Atmospheric Sciences, University of British Columbia, Canada |
| 2016 - 2020 | Postdoctoral Researcher and Alexander von Humboldt Fellow | University of Potsdam and GFZ German Research Centre for Geosciences, Germany |
| 2015 | Teaching Fellow (Maternity Cover) | Department of Earth Science and Engineering, Imperial College London, UK |
| 2011 - 2015 | PhD in Geomorphology | Department of Earth Science and Engineering, Imperial College London, UK |
| 2006 - 2010 | MSci in Geology | Department of Earth Science and Engineering, Imperial College London, UK |
Henry Crawford (MSc Geological Sciences)