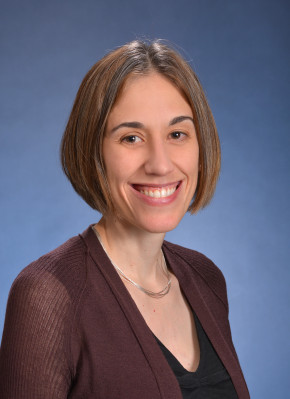 Stephanie Waterman
Associate Professor
Mixing processes in the oceans play a fundamental role in setting the global distribution of heat, energy, chemicals and marine organisms, and are directly linked to climate dynamics. Yet, there exists fundamental uncertainty in the rates and mechanisms of ocean mixing across a variety of spatial and temporal scales. Our research employs both traditional and novel theoretical and observational tools to quantify ocean turbulence and mixing rates, and gain insight into the mechanistic processes driving them at both large and small scales.
Current Interests:
Ocean turbulence & ocean mixing from observational & theoretical perspectives
Arctic oceanography, in particular the rates, mechanisms and impacts of mixing in this unique mixing environment
Shelf-basin exchange, in particular mechanisms that deliver deep ocean water to the coastal ocean and modify it en route, with a specific focus on the delivery of low-oxygen, acidic NE Pacific waters to the coastal ecosystems of British Columbia​
Glacier-ocean interactions, in particular how melting glaciers impact coastal ocean physics, chemistry and biology
Autonomous ocean observing, in particular ocean gliders and the autonomous measurement of ocean turbulence
Geophysical fluid dynamics, in particular jets, eddies, internal waves, scale interactions & mixing + parameterizations for turbulence & mixing
Climate change education, in particular climate literacy for non-specialists
Education
Ph.D. Physical Oceanography, Massachusetts Institute of Technology (MIT) - Woods Hole Oceanographic Institution (WHOI) Joint Program, Woods Hole, USA. 2009.
M.Sc. Aeronautics, California Institute of Technology, Pasadena, USA. 2002.
B.Sc. Engineering Physics, Queen's University, Kingston, Canada.  2001.
Professional Experience​​​
Visiting Academic, Atmospheric, Oceanic & Planetary Physics, University of Oxford, Oxford, UK. 2022 - 2023.
Associate Professor, Department of Earth, Ocean and Atmospheric Sciences, University of British Columbia, Vancouver, Canada. 2021 - present.
Canada Research Chair (Tier II) in Ocean Turbulence, 2018 - 2023.
Assistant Professor, Department of Earth, Ocean and Atmospheric Sciences, University of British Columbia, Vancouver, Canada. 2014 - 2021.
Research Fellow and Associate Investigator, Climate Change Research Centre and ARC Centre of Excellence for Climate System Science, The University of New South Wales, Sydney, Australia. 2012 - 2013.
Research Fellow, School of Ocean and Earth Science, National Oceanography Centre, Southampton, UK. 2009 - 2012.
Research Associate, Grantham Institute for Climate Change, Imperial College, London, UK. 2009 - 2012.
Select Awards & Distinctions
Killam Faculty Research

Fellowship

, UBC, 2022-2023
Charles A. McDowell Award for Excellence in Research, UBC, 2022
Killam Teaching Prize, UBC, 2021
Discovery Accelerator Supplement, Natural Sciences and Engineering Research Council of Canada, 2020
Canada Research Chair (Tier II), Tri-agency Institutional Programs Secretariat, 2018
Early Career Ocean Scientist Award, Canadian National Committee for the international Scientific Committee on Ocean Research (SCOR), 2016
Alfred P. Sloan Research

Fellowship

in Ocean Sciences, 2015
Ruth and Paul Fye Award for Excellence in Oceanographic Research, 2015
Discovery Early Career Researcher Award, Australian Research Council, 2012
2022
2021
2020
​2019
2018
2017
2015
2014
2013
2012
2011
2009
2005