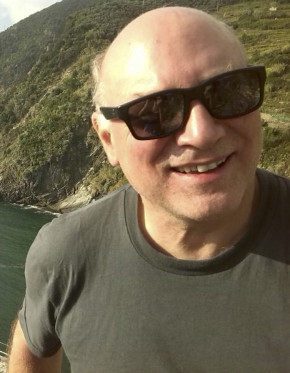 Kelly Russell
Professor
Accepting students
faculty
My interests are in volcanology and igneous petrology as related to the formation, transport and eruption of magma.  More information VPL WEB SITE.
WEB BASED VISCOSITY CALCULATOR GRD VISCOSITY MODEL
Ph.D. University of Calgary 1984 (Jim Nicholls)
M.Sc. University of Calgary 1980 (Ed Ghent)
B.Sc. University of Manitoba 1976 (Honours Earth Science)
2016   Fellow of Mineralogical Society of America
2013  NSERC Discovery Accelerator Supplement Award (DAS) (2013-2016)
2010  Career Achievement Medal, Volcanology, Geological Assocation Canada
2008    Peacock Medallist (Past-President's) Mineralogical Association Canada
2020-21
Li, M Russell, JK & Giordano, D (2021) Temperature-pressure-composition model for melt viscosity in the Di-An-Ab system. Chemical Geology 560, 1198951
Wilson, AM Russell, JK (2020) Glacial pumping of a magma-charged lithosphere: a model for glaciovolcanic causality in magmatic arcs. Earth and Planetary Science Letters 548, 1165002
Giordano, D Russell, JK González-García, D Bersani, D Dingwell, DB Del Negro, C (2020) Raman Spectroscopy from laboratory and proximal to remote sensing: A tool for the volcanological sciences. Remote Sensing, 12, 805
2019
Russell JK, Kavanagh JL Sparks RSJ 2019. Kimberlite volcanology: Transport, ascent and eruption. Elements 15, 405-410.
Wilson AM, Russell JK, Ward BC 2019. Paleo-glacier reconstruction in southwestern British Columbia, Canada: A glaciovolcanic model. Quaternary Science Reviews 218, 178-188.
Jones TJ, Russell JK, D Sasse D 2019. Modification of Mantle Cargo by Turbulent Ascent of Kimberlite. Frontiers in Earth Science 7, 134.
2018
Giordano D, Russell JK  2018. Towards a structural model for the visocity of geological melts. Earth and Planetary Science Letters 501, 202-212.
Ryan AG, Friedlander EA, Russell JK, Heap MJ, Kennedy LA 2018. Hot pressing in conduit faults during lava dome extrusion: Insights from Mount St. Helens 2004–2008. Earth and Planetary Science Letters 482, 171-180
Scott Smith B.H., Nowicki T.E., Russell J.K., Webb K.J., Mitchell R.H., Hetman C.M., Skinner E.M.W. and Robey J.V., 2018.  A Glossary of kimberlite and related terms. Published by Scott-Smith Petrology Inc., North Vancouver, Canada. 3 Parts, 259pp. www.scottsmithpetrology.com. [Link: http://www.scottsmithpetrology.com/index.html] 
PRE-2017
Russell JK, Giordano D 2017. Modelling configurational entropy of silicate melts. Chemical Geology. 461:140-151.
Ryan AG, Russell JK, Nichols ARL, Hess K-U, Porritt L. 2015. Experiments and models on H2O retrograde solubility in volcanic systems. American Mineralogist 100, 774-786.
Russell JK, Edwards B.R, Porritt L, Ryane C.. 2014. Tuyas: a descriptive genetic classification. Quaternary Science Reviews. 87:70-81.
Campbell ME, Russell JK, Porritt L. 2013. Thermomechanical milling of accessory lithics in volcanic conduits. Earth and Planetary Science Letters. 377:276-286.
Russell JK, Porritt L, Lavallee Y, Dingwell DB. 2012. Kimberlite ascent by assimilation-fuelled buoyancy. Nature. 481:352–356.
Giordano D, Russell JK, Dingwell DB. 2008. Viscosity of magmatic liquids: a model. Earth and Planetary Science Letters. 271:123–134.