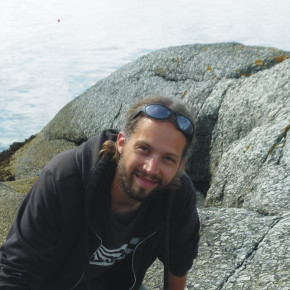 My research focuses on constraining the dynamics and geochemistry of the lithosphere through time. Current research topics are: 1) timing and duration of petrological processes; 2) formation and differentiation of the early continental crust; 3) processes of continental collision and exhumation; 4) controlling factors and novel applications in chronology (Lu-Hf, U-Pb, Sm-Nd); 5) feedbacks among reactive fluid flow, phase changes and deformation in subducted crust.
The research is done as part of the collaborative research initiative "Earth's codependent siblings: studying dynamic interactions between crust and mantle in ancient and modern continents", which is funded through CFI, BC-KDF and NSERC. The main goals of this program are to determine when and how the (early) continental lithosphere was made, and how it has since been processed along active margins and in collisional mountain belts. The project makes use of the world-leading analytical infrastructure at PCIGR and integrates field research, and petrological and micro-structural analysis, with analytical geochemistry and mass spectrometry (MC-ICPMS, LA-ICPMS, TIMS). Current research focuses on rocks from the deep crust and mantle exposed in Scandinavia, Greenland, Canada, South Africa, and Central Asia. As part of this program, I established and coordinate the Lu-Hf garnet chronology facility at PCIGR. This facility is open to external users and can be used upon request.

2014-now:    Assistant Professor, CRC Tier II, University of British Columbia, Vancouver, Canada.
2013-2014:   Adjunct Professor, University of Copenhagen, Denmark.
2011-2013:    Postdoctoral Fellow, University of California, Santa Barbara, USA.
2010:             PhD (Mineralogy), Westfälische Wilhelms-Universität, Münster, Germany.
2006:            MSc (Earth Sciences), Universiteit Utrecht, The Netherlands.