Check out our student spotlights and find anything you are interested! We have numerours department events, student clubs and organizations, the one-and-only Earth Courses Assistance Centre, innovative learning opportunities in community and industry, and field/lab/hands-on learning activities. If you ever need any help, our support services will always be there for you.
Department Events Calendar
Check out our Department Events Calendar to see what is happening in EOAS! From socials, seminars, career days, to end-of-term project presentation events, these are all accessible to all undergraduate and graduate students as well as faculty and staff.
  Interested in News and Events in EOAS? Click here.
Student Spotlights
See our Student achievements page for project spotlights, recent honors research thesis titles, community engagement activities and more. Some exceptional achievements of our students are highlighted next.
Balancing high performance athletics and rigorous academics in EOA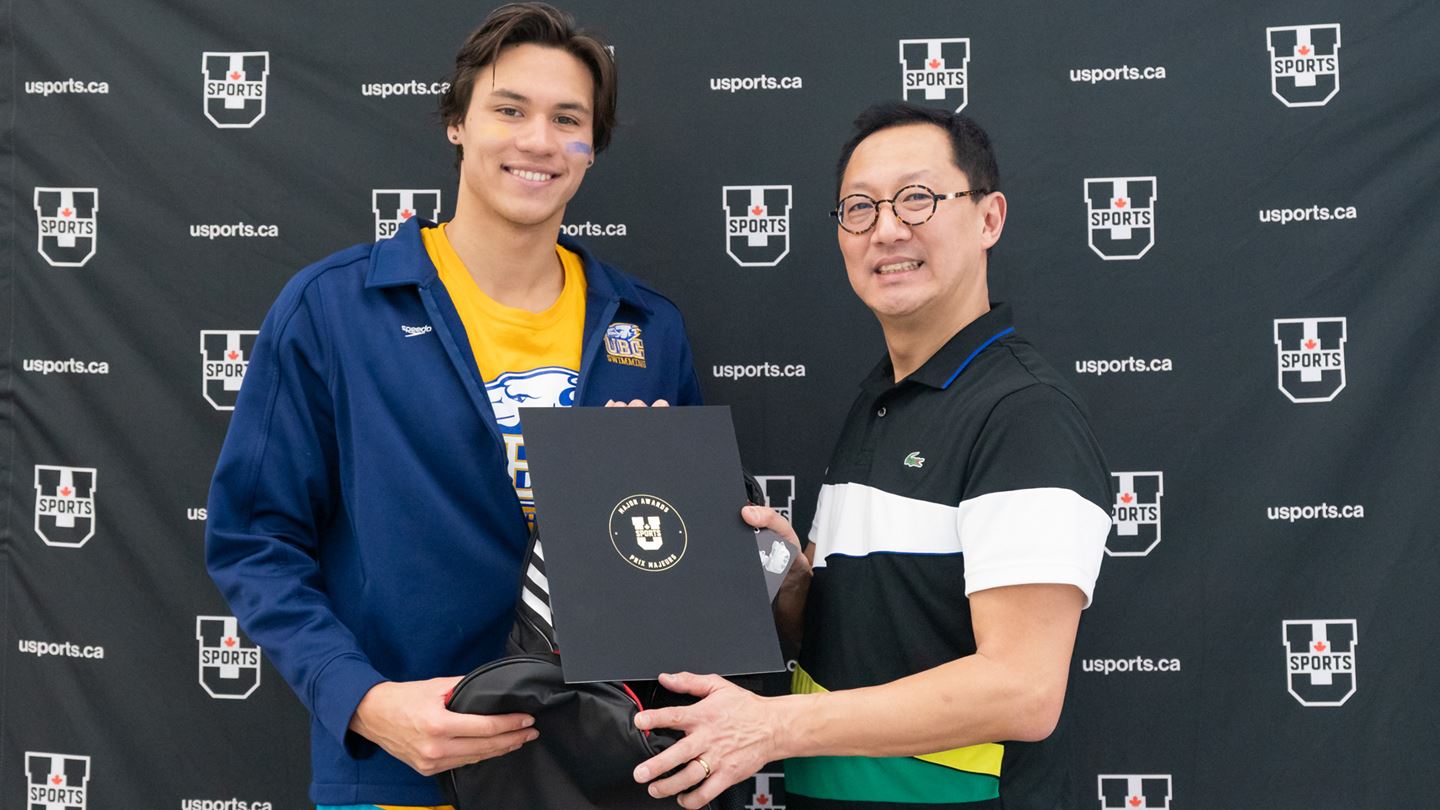 S: 
Environmental Sciences student Markus Thormeyer was recently named to the Top 8 Academic All Canadian Athletes. Markus has competed in top-tier international competition, including the 2016 Olympics.
He has also served as part of Canada's OneTeam to promote 2SLGBTQQIA inclusion in sports. When asked about balancing his intensive training and academic work he said: "I think I was only able to do all that because I really liked my degree and my program that I'm in. I really enjoy going to lectures and learning about environmental science."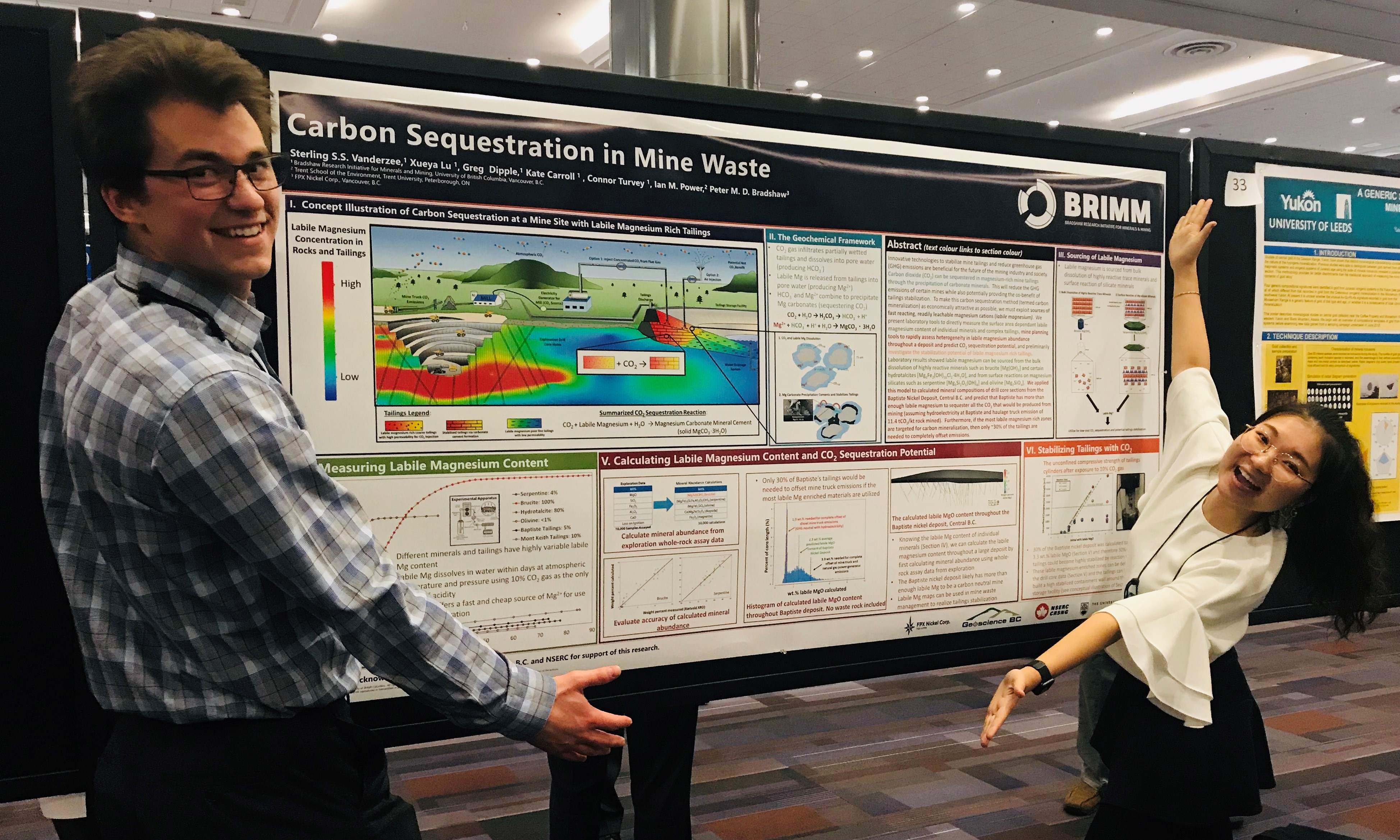 Student project spotlight: 
Students in EOAS work on inspiring and meaningful projects at all levels from second year through graduate school. Some complete an independent directed studies course, honours students conduct more involved research and produce a thesis, and some students participate in local or other meetings or conferences. See some highlights on our Project Spotlights Page. 
Student Clubs & Spaces
Undergraduate clubs in our department represent the varied scientific interests within the Department. With the help of faculty and staff, they coordinate a variety of activities including sports, career fairs, field trips, the annual talent nights, and weekly social gatherings. They also plan and host research conferences put on by students for students, such as the Western Inter-University Geosciences Conference (WIUGC).
The Dawson, ESSA, GeoRox, Oceanography, and Storm clubs [link to different clubs below] form the EOAS Undergraduate Club Council that supports the academic, professional, and social needs of undergraduate students in EOAS. Besides coordinating department-wide undergraduate activities and promoting inter-club events, the Undergraduate Club Council serves as a unified voice for students in communicating with department administration, allocates and administers club space within the department, and dispenses department funds for worthy student activities or projects on a competitive basis.
Individual EOAS students as well as EOAS Clubs may apply to the Undergraduate Activities Fund for money to support professional development or club activities.
Earth Courses Assistance Centre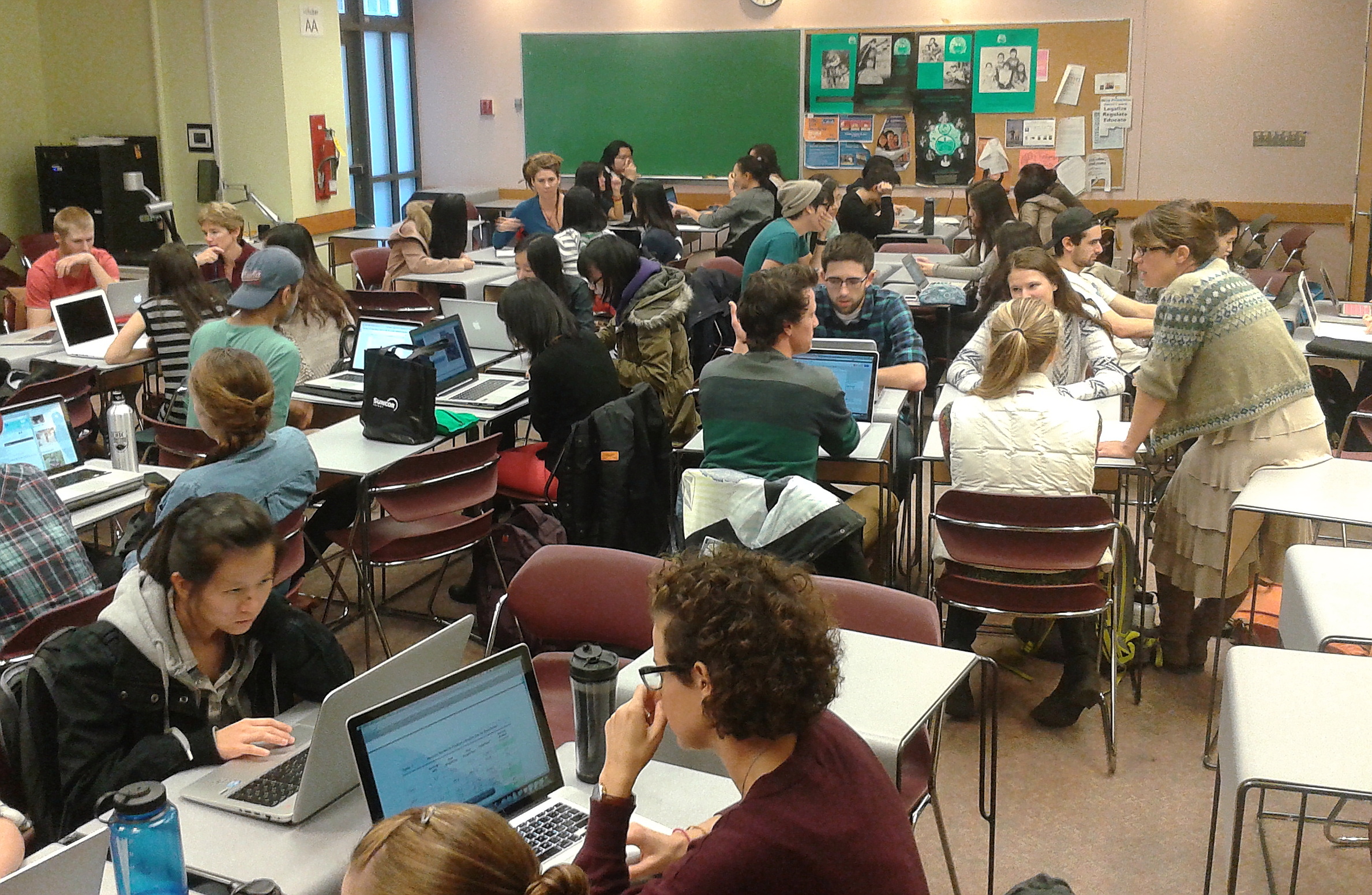 Need some help when studying Earth Sciences? Come to our Earth Course Assistance Center (ECAC) to find any kind of academic assistance! ECAC provides help with academic questions related to textbook readings, assignments, labs, lectures, and exams. Tips: Please be as specific as possible when contacting ECAC.
Location: Room 109 EOS Main
Phone: 604-822-9005
Community & Industry-related Learning
Looking for an opportunity to study while interacting with industry or community? Collaborating with our amazing partners, we offer unique courses and learning experiences where you can address a real-life challenge, build your Earth Sciences knowledge and skillsets, and prepare you to be a professional in Earth Sciences in industry and community. Check out our ENVR 400 and EOSC 445 below:
To view a full list of courses involving field work or engagement with community or industry partners, click here.
  Goals:
Student will be able to understand, evaluate, and synthesize relevant environmental information from a variety of quantitative and qualitative information sources and viewpoints and draw reasonable conclusions.
apply a subset of the major technical tools used in environmental science.
formulate and ask multiple relevant and testable research questions about the environment, and conduct an investigation designed to answer such questions.
communicate a coherent synthesis and analysis of environmental information, orally, graphically, and in writing.
effectively work on team projects, playing all possible roles within the team.
acquire substantive knowledge in at least one area of environmental science.
Course content:
Students will work in interdisciplinary teams to undertake a collaborative research project spanning two terms. The project groups will be guided by the course instructors. Deliverables for the project are distributed over term 1 and term 2, and include the following milestones: development of group guidelines and thesis title, a thesis outline and work plan, an ethical review request, progress reports and a final project report.
*For more details about ENVR 400 · Research Project in Environmental Science, such as credits and course schedule, check out our Courses. 
  Goals:
Student will be able to work effectively as a member of a small team and contribute to its positive growth.
demonstrate an ability to communicate clearly, both orally and (especially) in writing;
develop design solutions for complex, open‐ended geological engineering challenges using appropriate tools, techniques and resources
Course content:
Students will get an opportunity to undertake a complex, open‐ended, geological engineering design challenge, typically one based on an actual industry project, provided by a volunteer from industry (Project Sponsor). Students will be assigned to a small and diverse project team taking into consideration their interests, and work on a design project outside of class time. Classes are devoted to a variety of topics intended to polish students' teamwork skills and prepare students' careers as a Professional Engineer.
*For more details about ENVR 445 · Engineering Design Project, such as credits and course schedule, check out our Courses
Field, Lab & Hands-on Learning
We offer numerous opportunities to solve a real scientific question by applying knowledge learned in classrooms to labs, field-based courses and hands-on learning experiences. See below for some of our highlights:
To view a full list of courses involving field work or engagement with community or industry partners, click here.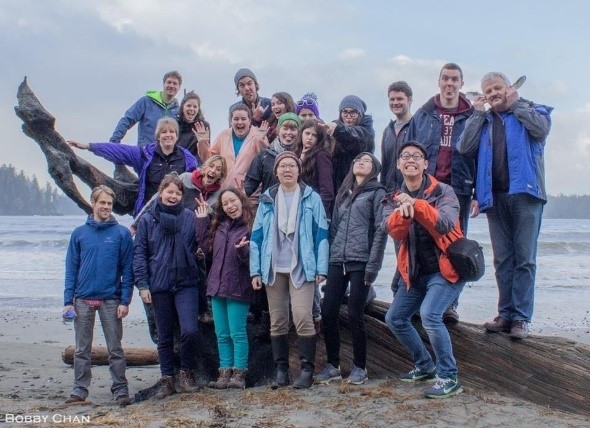 The class is based around the idea of gathering and scientifically analyzing field data, and usually involves a field trip. In the past few years, we have spent a week at Bamfield Marine Station during the spring break. In the first three days, students will gain practical experience in field methods in the major branches of oceanography by carrying out field observations. They will then conduct their own research projects based on scientific questions they are interested in, which involve writing a research proposal, planning a field program, obtaining field data, analyzing the data, presenting results at a "conference", and writing a journal-style article
*For more details about EOSC 473/573 · Methods in Oceanography, such as credits and course schedule, check out our Courses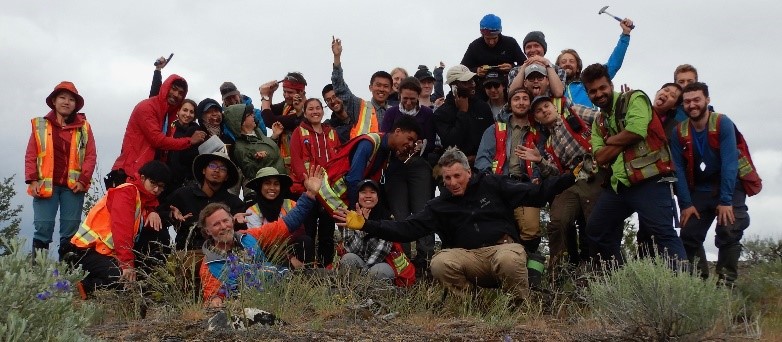 This course presents the unique opportunity for students to utilize all the geology skills they have been developing over the past 3 to 4 years in a real field setting. Students will head to the UBC Geological Field Station in Okanagan and gain a wonderful one-month field learning experience. They will practice an Integrated White Lake-Mt. Keogan mapping exercise, spanning from mapwork, cross-sections, compilations, structural analysis, traverse planning, to camping. By the end of the course, students will be able to enhance their professional skills, including conducting professional geological mapping with confidence and competence, integrating multiple scales and types of geological information in the production and interpretation of a geological map, and visualizing the 3D geometry of rocks in the Earth's crust by combining various geological information. They will also be capable of working individually and in groups, applying multiple working hypotheses, dealing with scientific uncertainty to solve interdisciplinary problems, taking personal responsibility for safety practices in the field, and appreciating the critical role that geological mapping plays in allowing geoscientists to better understand how our planet functions.
*For more details about EOSC 328 · Field Geology, such as credits and course schedule, check out our Courses
Support Services at EOAS, Faculty of Science and UBC
  Need any help?
If you have any questions or seeking for assistance regarding your studies, health and wellness, campus life, financial situation, career and experience, or anything else, we are glad to help! Please check out our Advice & Support where you can find all kinds of support services provided by EOAS, Faculty of Science, and UBC.