Carbin Minerals founded by EOAS scientists wins $1 million from the Carbon Removal Xprize funded by the Musk Foundation
Greg Dipple, Bethany Ladd and Peter Scheuermann
"We unlock the enormous carbon dioxide removal potential of mine waste. Our technology will enable mines to become massive carbon sinks, while producing the metals needed to drive the clean energy transition." – Carbin Minerals
UBC spin-off Carbin Minerals has won the $1million Milestone prize from the Carbon Removal Xprize, administered by the Musk Foundation.
Carbin Minerals have developed proprietary technologies to speed up the natural process of rocks absorbing CO2 from the air, cutting time from millennia to months. Working with mines, the company has committed to removing 1000 tonnes of atmospheric CO2 by 2024 and demonstrated a pathway to removing mega and giga tonnes in the future.
As Dipple said on CBC, being named as one of 15 winners out of an initial 1,133 entrants, all judged by a panel of 70 experts and scientists from across the globe, is a valuable endorsement for Carbin Minerals Inc. and its future. "It allows us to really accelerate our R&D and technology development and also the deployment of it. We're working hard right now to place this technology out in the field and start working."
The long-term goal of Carbin Minerals is to remove as much carbon dioxide from the atmosphere as possible, storing it safely and durably as rock, as Ladd said in a Q&A with UBC Science. "There is an enormous amount of carbon removal potential laying dormant in mine waste around the world, and it is only going to increase as the world's demand for critical metals grows to supply the clean energy transition. We are working to unlock that potential so we can tangibly reduce the amount of carbon dioxide in our atmosphere and truly turn the dial on climate change."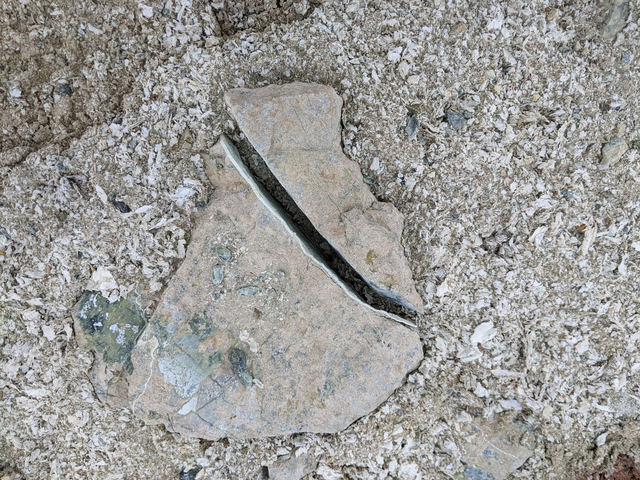 Rocks and materials at one of Carbin Minerals Inc.'s carbon removal research sites at a legacy mine located in the Western U.S. (photo: Bethany Ladd)